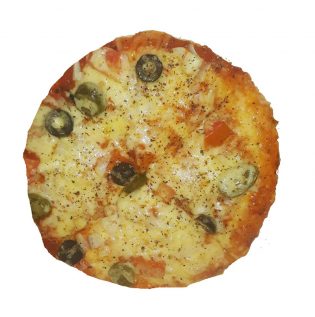 Veggie Delight Pizza
---
Contains: Onion,Tomato, Jalapeno , Black Olives, Cheese, Herbs
Size: Standard
Supplier The Creams
Note: this product picture is used for only customer visual purpose. Actual product may be slightly differ from this picture. But Brand and  quality will be same.
Hello Dear! Please verify your postal code availability.
---
Contains: Onion,Tomato, Jalapino , Black Olives, Cheese, Herbs
Product is avaialble in below zipcode areas.
600062
Sorry no more offers available