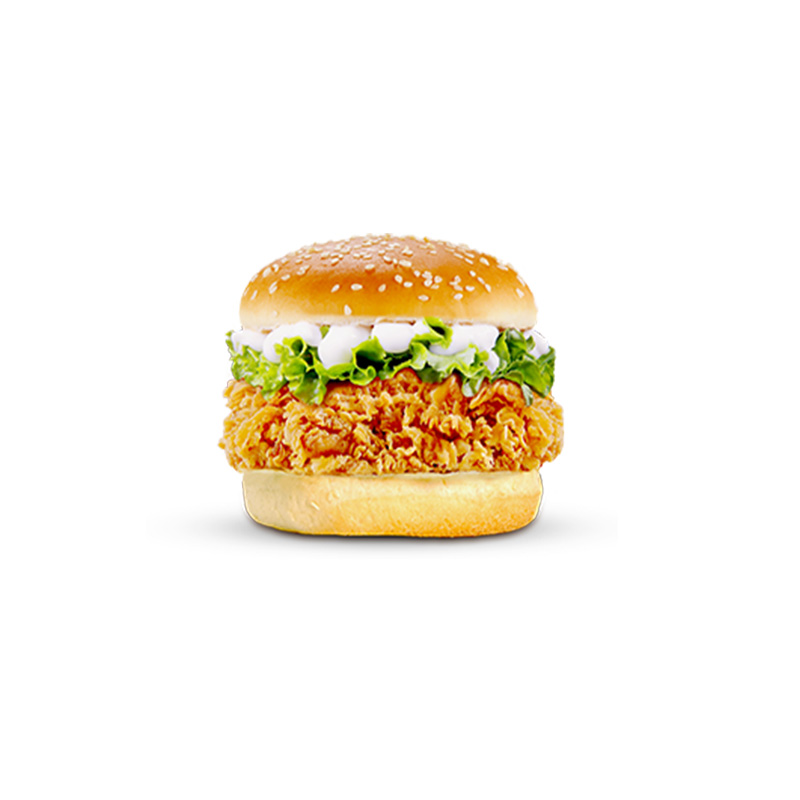 ME Chicken Burger
---
Brand: Me-Meat & Eat
Note: 1-This  Visual image shown may vary from actual product.
2-price maintained are exclusive of Tax.
Hello Dear! Please verify your postal code availability.
---
Me Chicken BUrger Tandoori Chicken burger: Minced chicken seasoned with Tandoori Masala breaded with bread crumbs deep fried, dressed with Tandoori mayo, bun and Onion Ring.
Sorry no more offers available