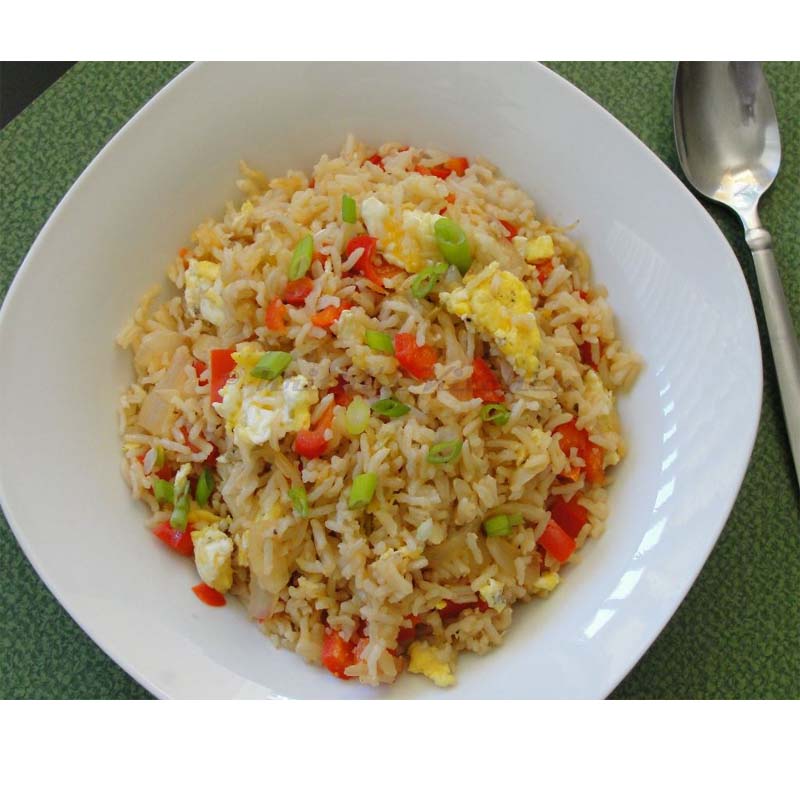 Egg Fried Rice (Rs70/-)
---
Size: Regular Size
In Packet: One plate Egg fried rice, one chilli sauce pouch, and one tomato sauce pouch
Type: Egg Mixed
Product: Eatable
Note: this picture is used for only customer visual purpose. Actual fried rice will be differ from this picture.
---
Contains: Rice fried with Egg, green chilli,Green capsicum, Onion, Chilli powder, sauce.
Supplier: Arcot Biryani and it  is one of the famous brand in Chennai which is Competing with other brand as SS Hyderabad Biryani .
Fried rice comes in therm-col packet which make the fired rice long time heat